About 114,000,000 results (0.49 seconds)
Build a Website for Free - wix.com‎
Ad www.wix.com/build-website-for-free‎
Create A Stunning Site for Free. Easy to Use, Build a Website Online. SEO wizard. 100s of Apps. Easy-to-add blog. Easy drag n' drop. Traffic generation tools. Advanced image editor. Customizable templates. Social media compatible. 24/7 support center. 100s of templates.
Free Website Builder
Build Your Own Free Website Easy to Use, Design a Site Online!
Online Store Builder
Build Your Own Site in Minutes. Open Your Store & Start Selling!
1.To create a website with wordpress (or joomla & drupal), use one click installation: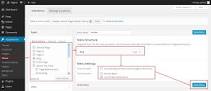 Log in to your hosting account
Go to your control panel.
Look for the "WordPress" or "Website" icon.
Choose the domain where you want to install your website.
More items..
How to Create a Website: Step-by-Step Guide for Beginners (2018)
https://websitesetup.org/